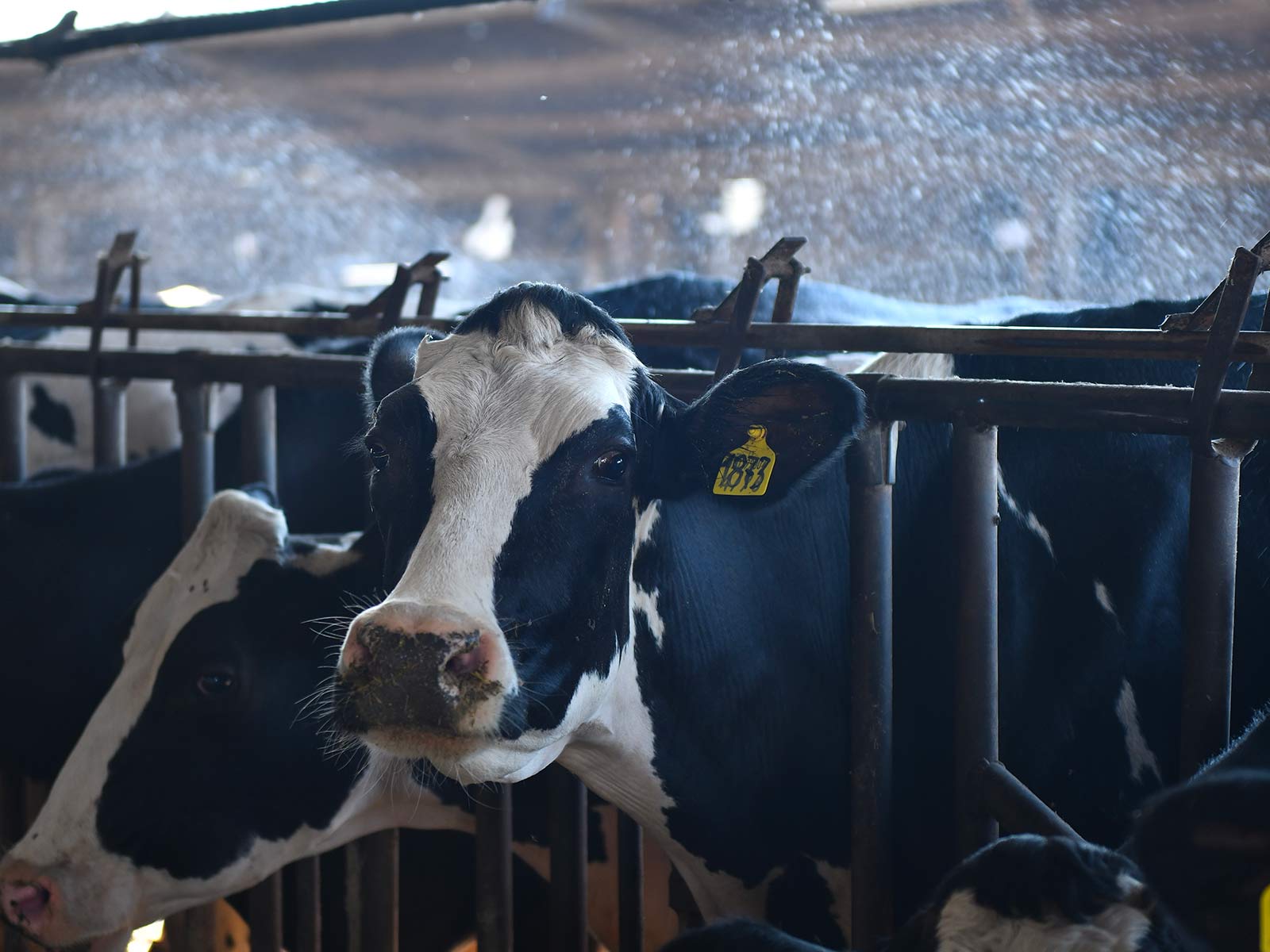 Short chain
In a short radius of a few km you can find our entire production, from the forage that is the daily ration of our livestock, to the making of the cheese and its packaging. The Farm Levante is a unique Italian production reality, which only this territory can offer.

A short, indeed very short and controlled supply chain is our goal that we pursue every day with attention, competence and passion. We trace and identify every single form of cheese, because safety is our value. Each form of Mantuanella is traced and identifiable. Compliance with the highest health standards allows the complete healthiness of all our products.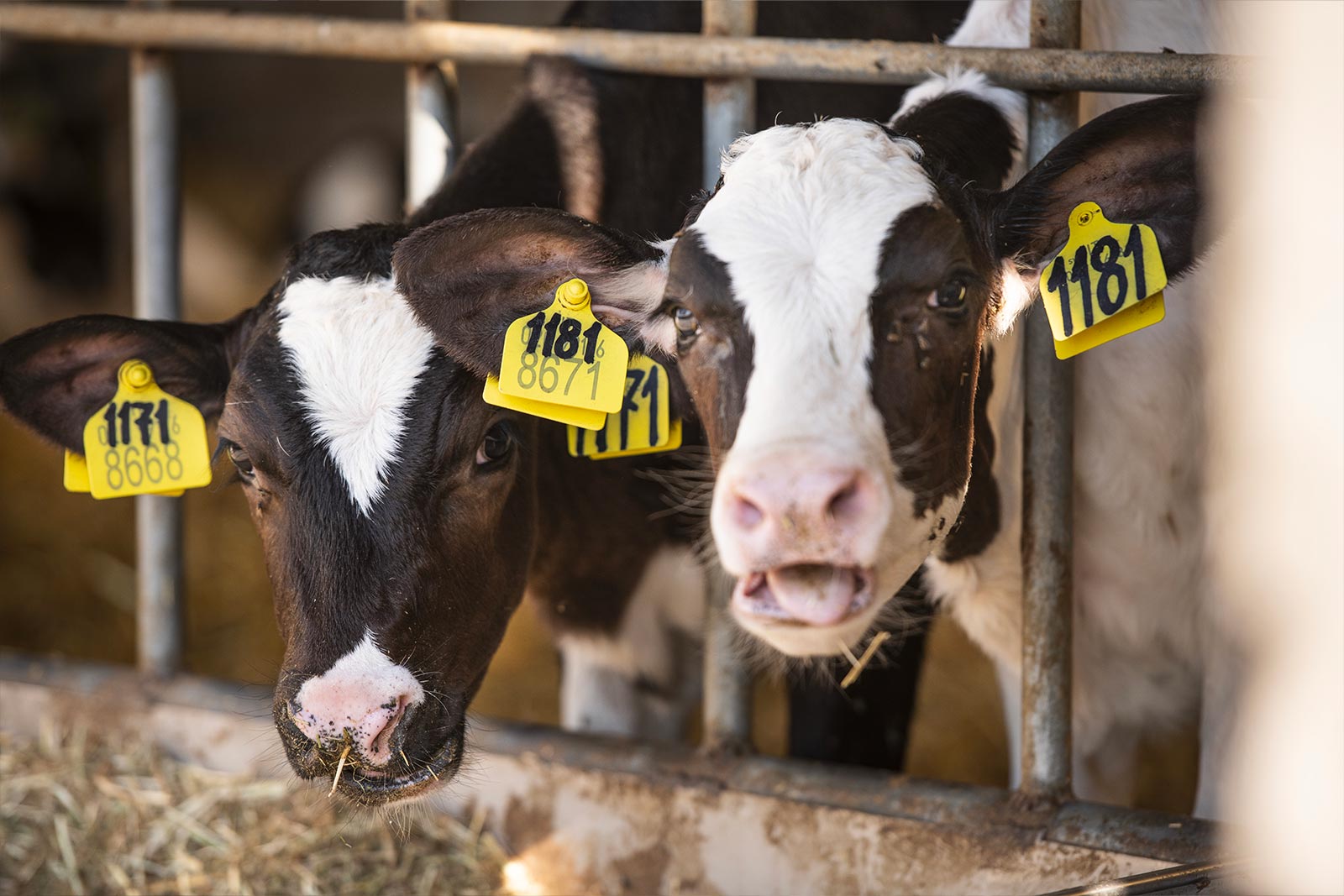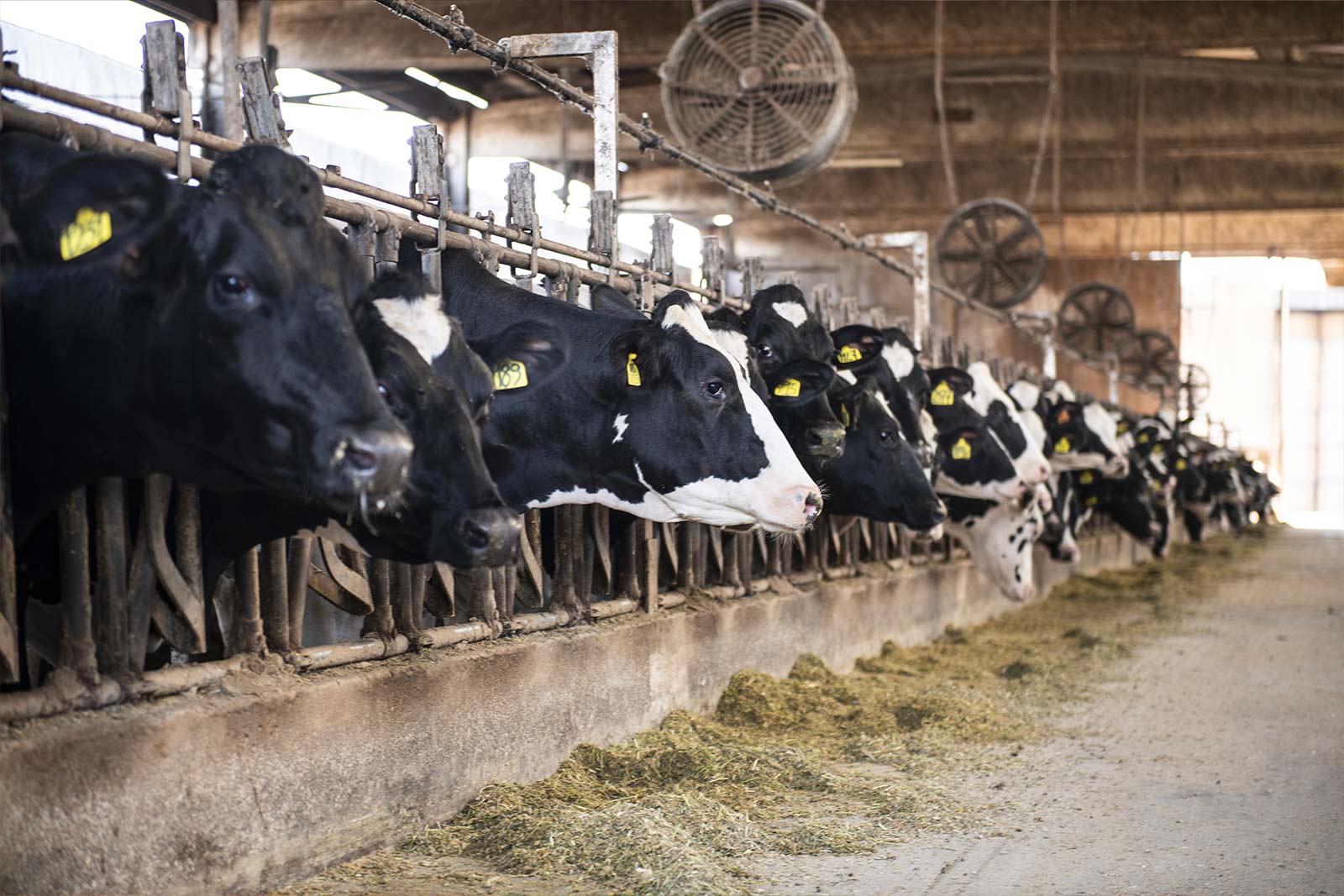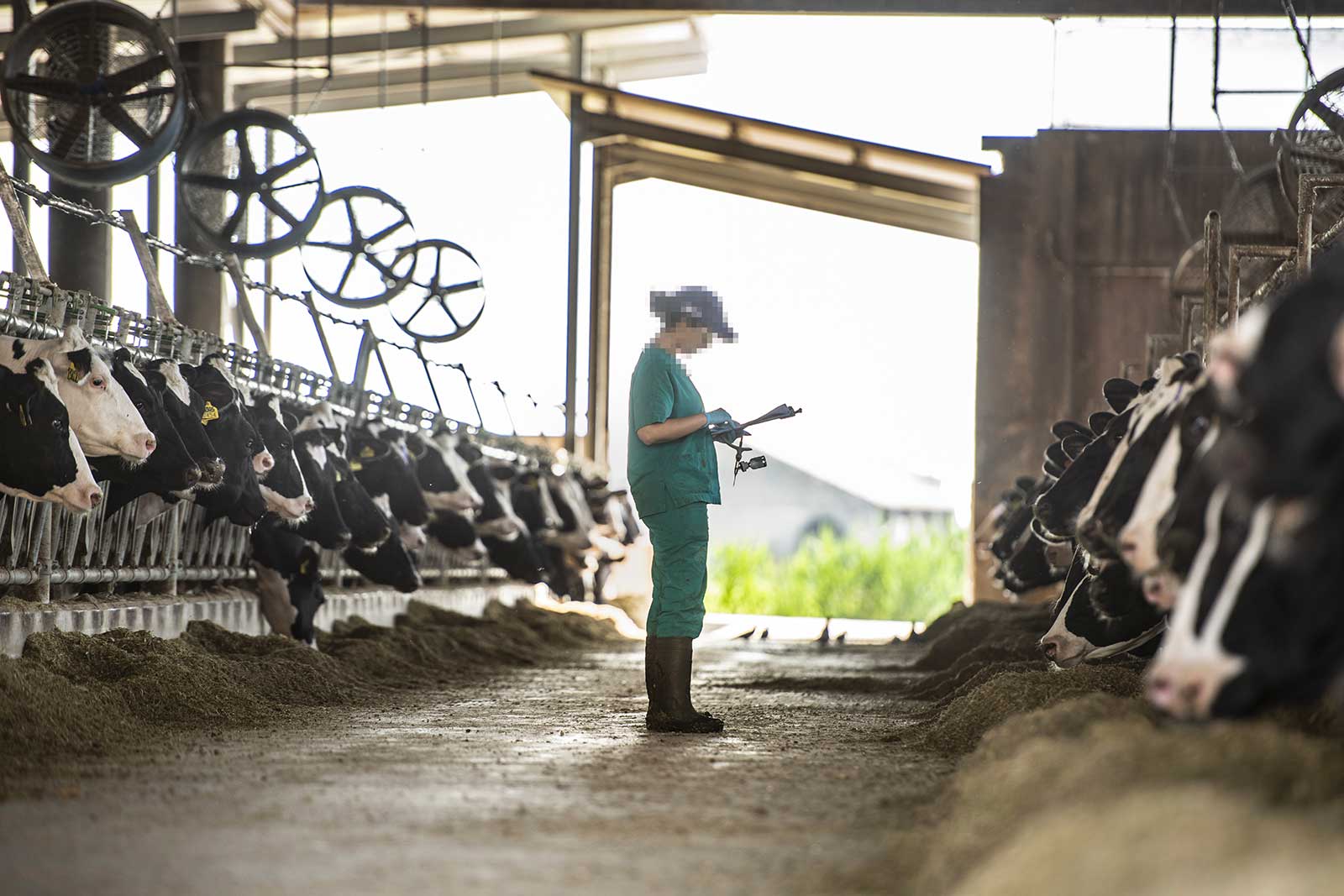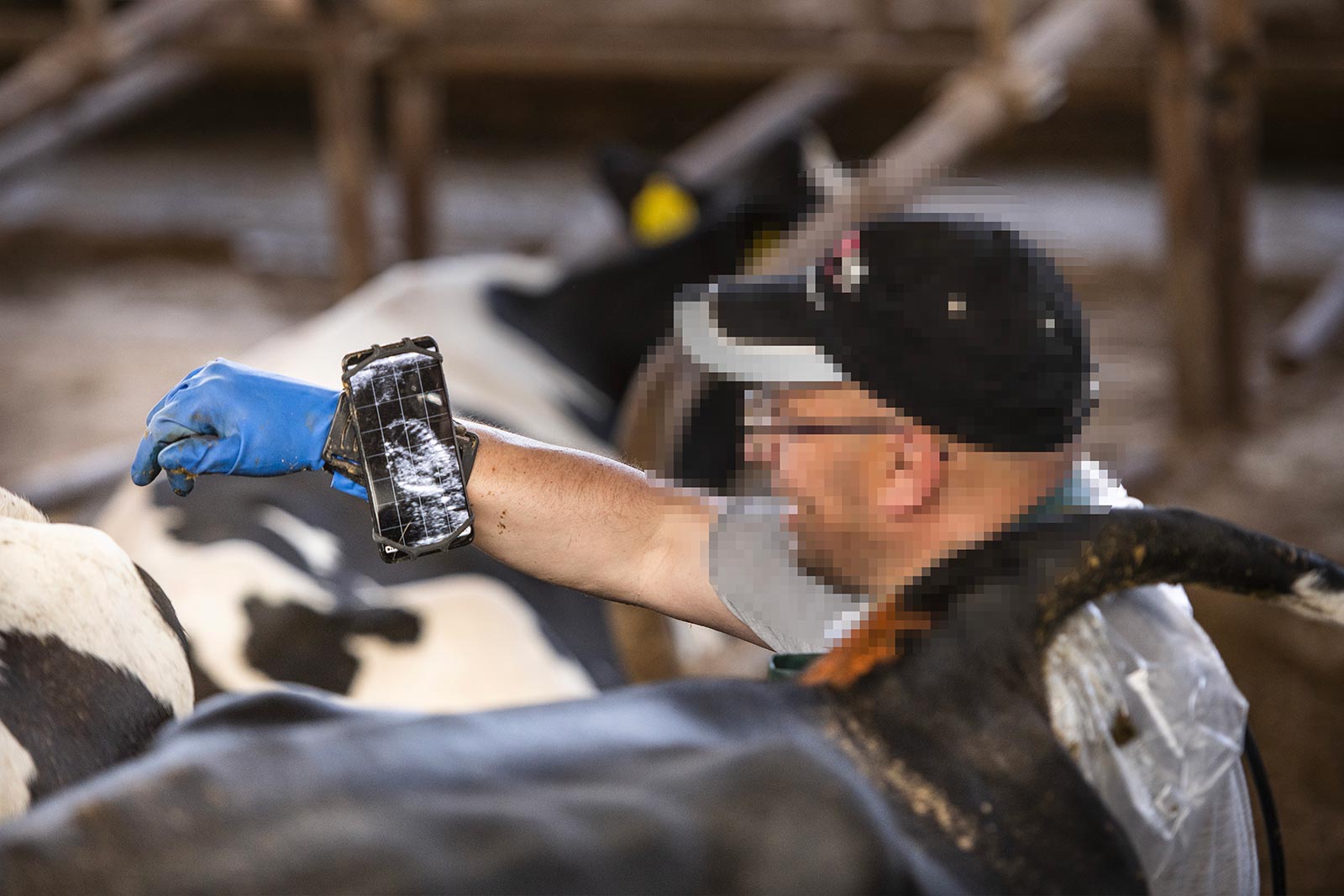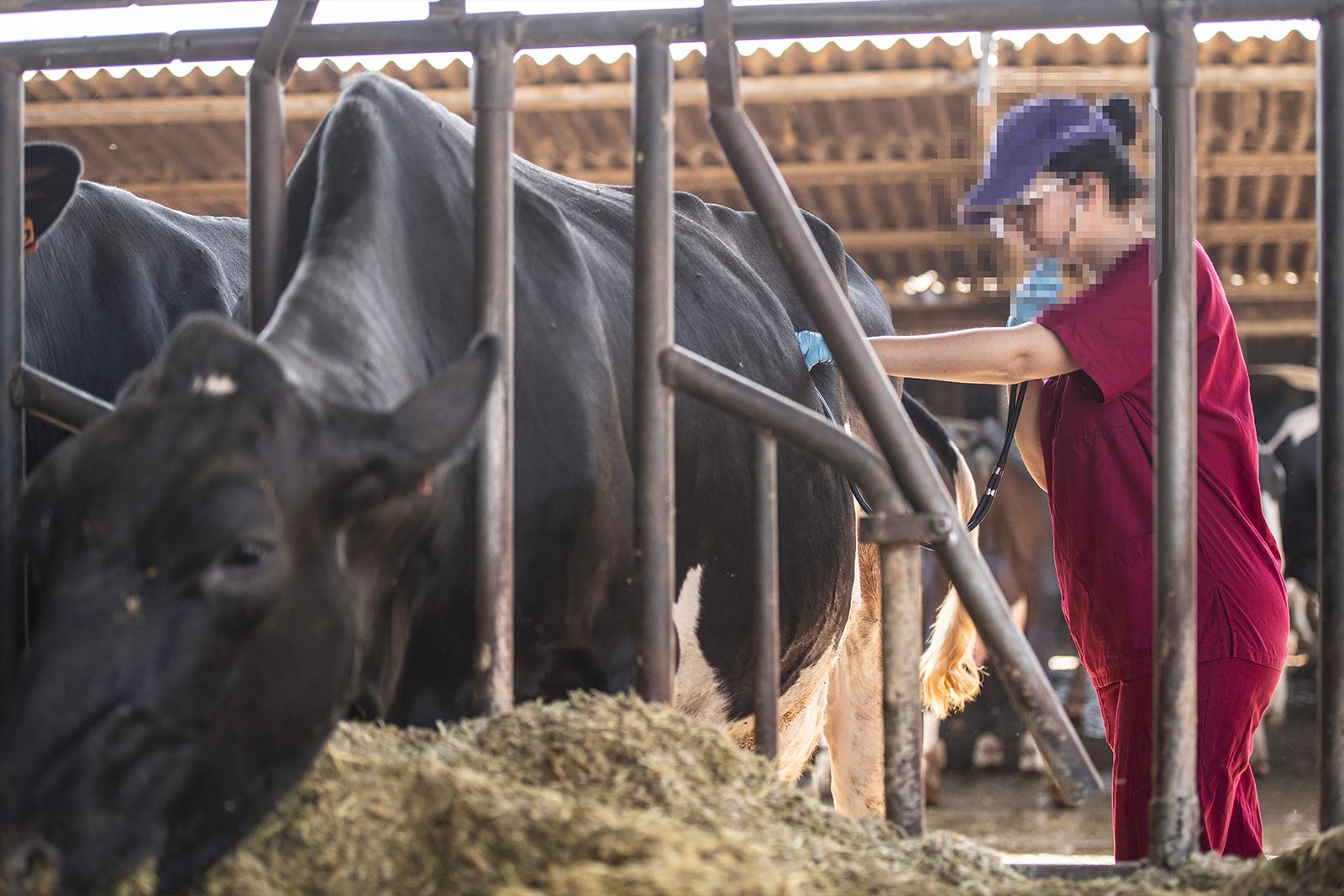 Our animals
We take care of our animals from birth. After tens of generations with patience, competence and passion we have managed to obtain the best possible genetic characteristics of our animals to produce Mantuanella cheese.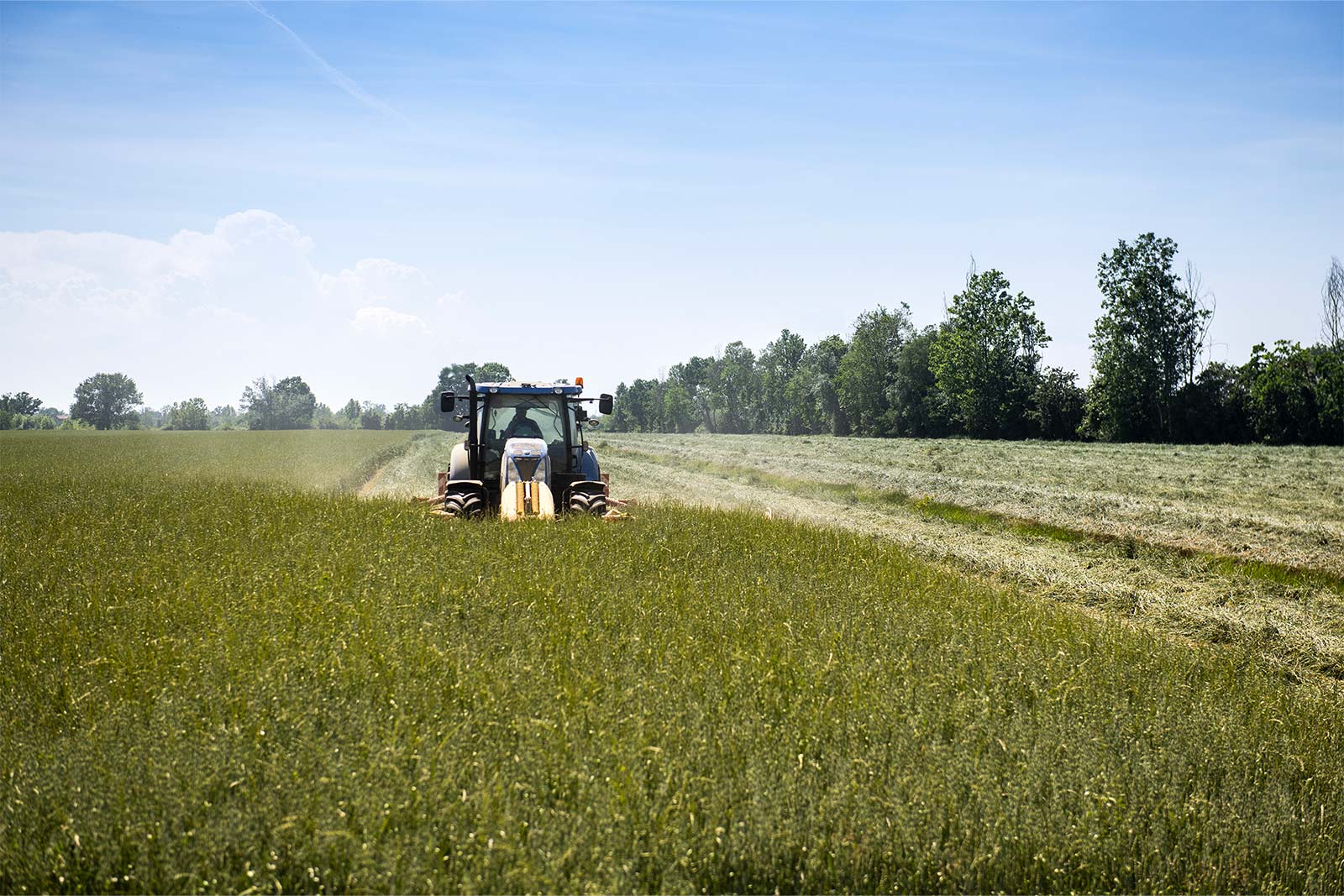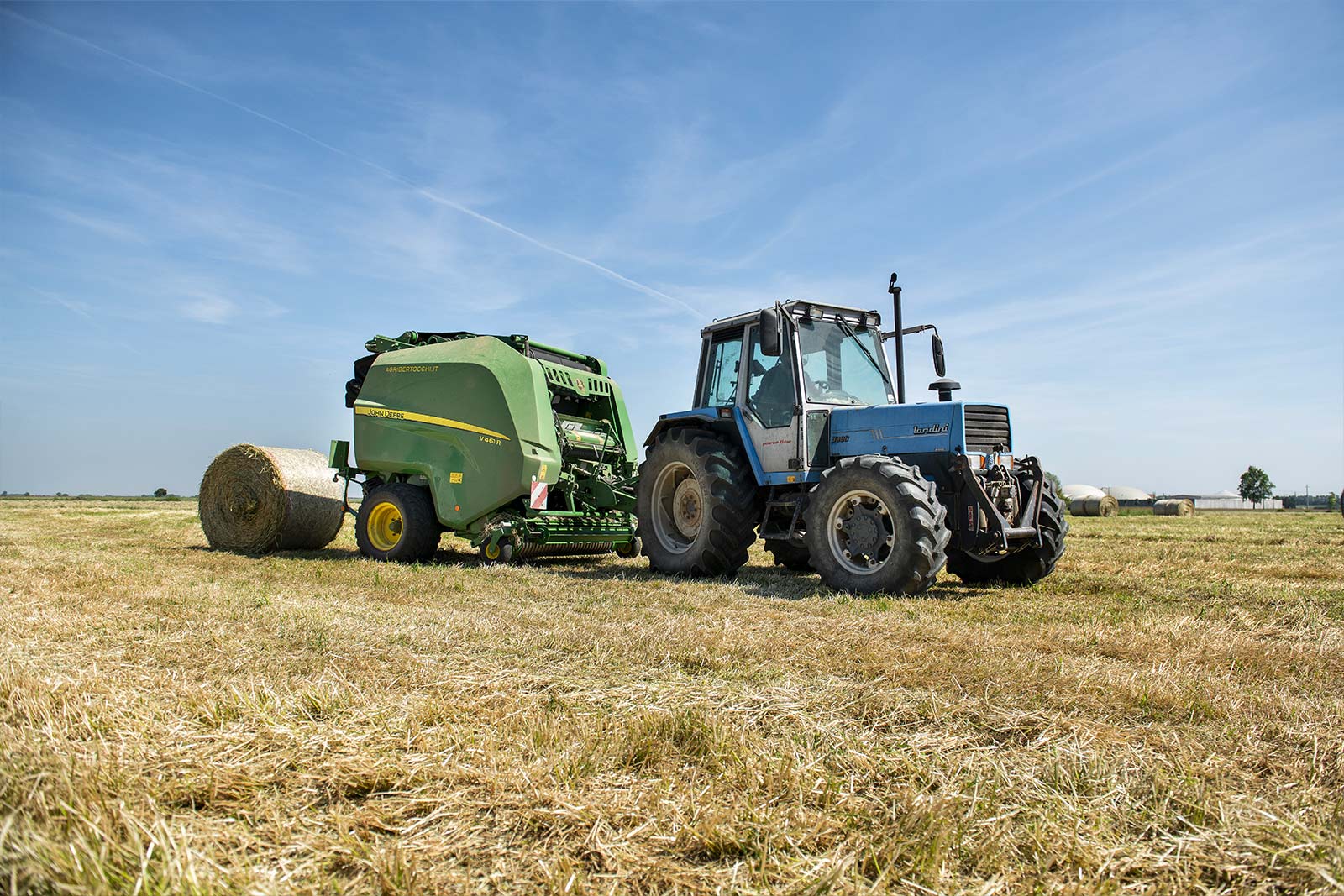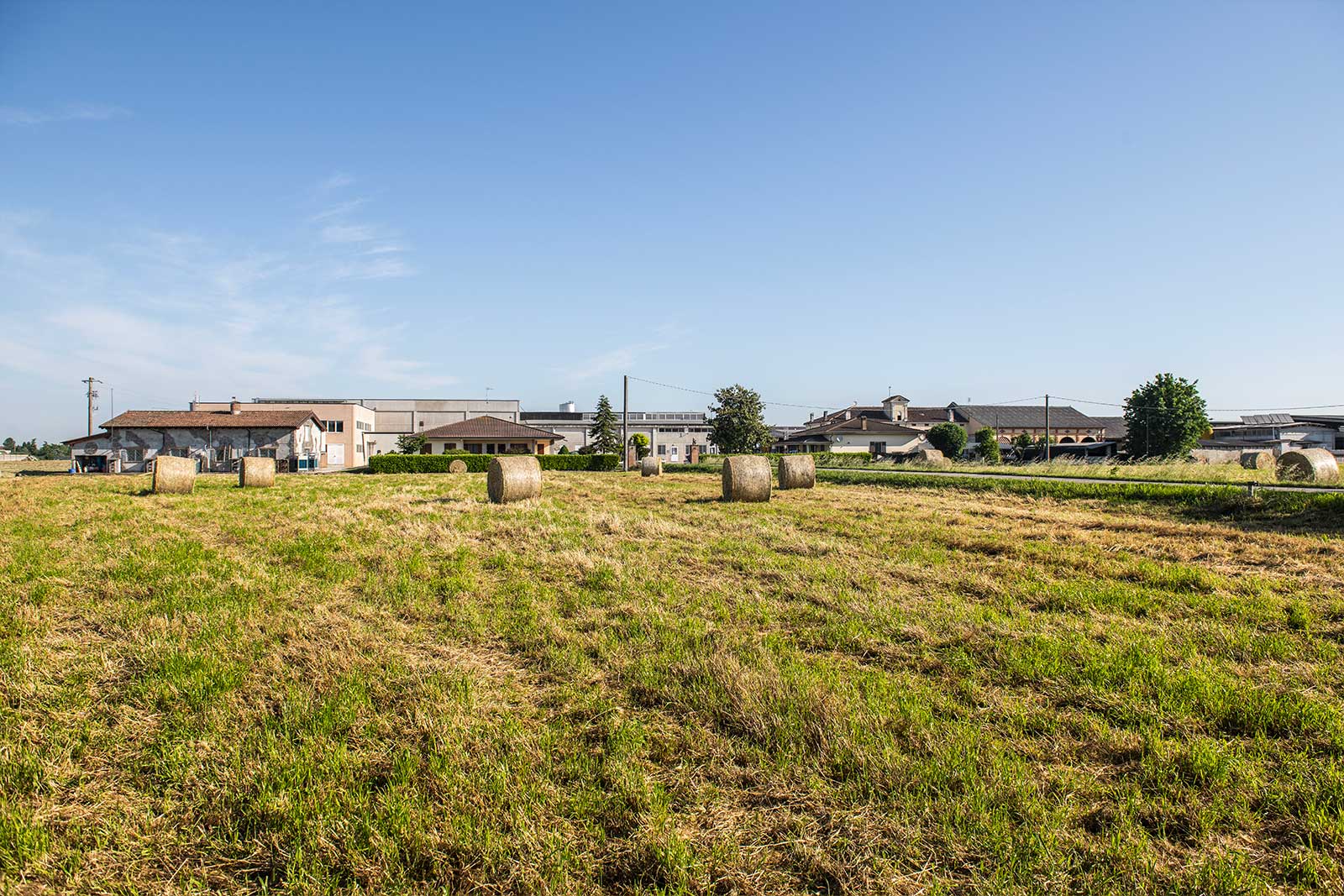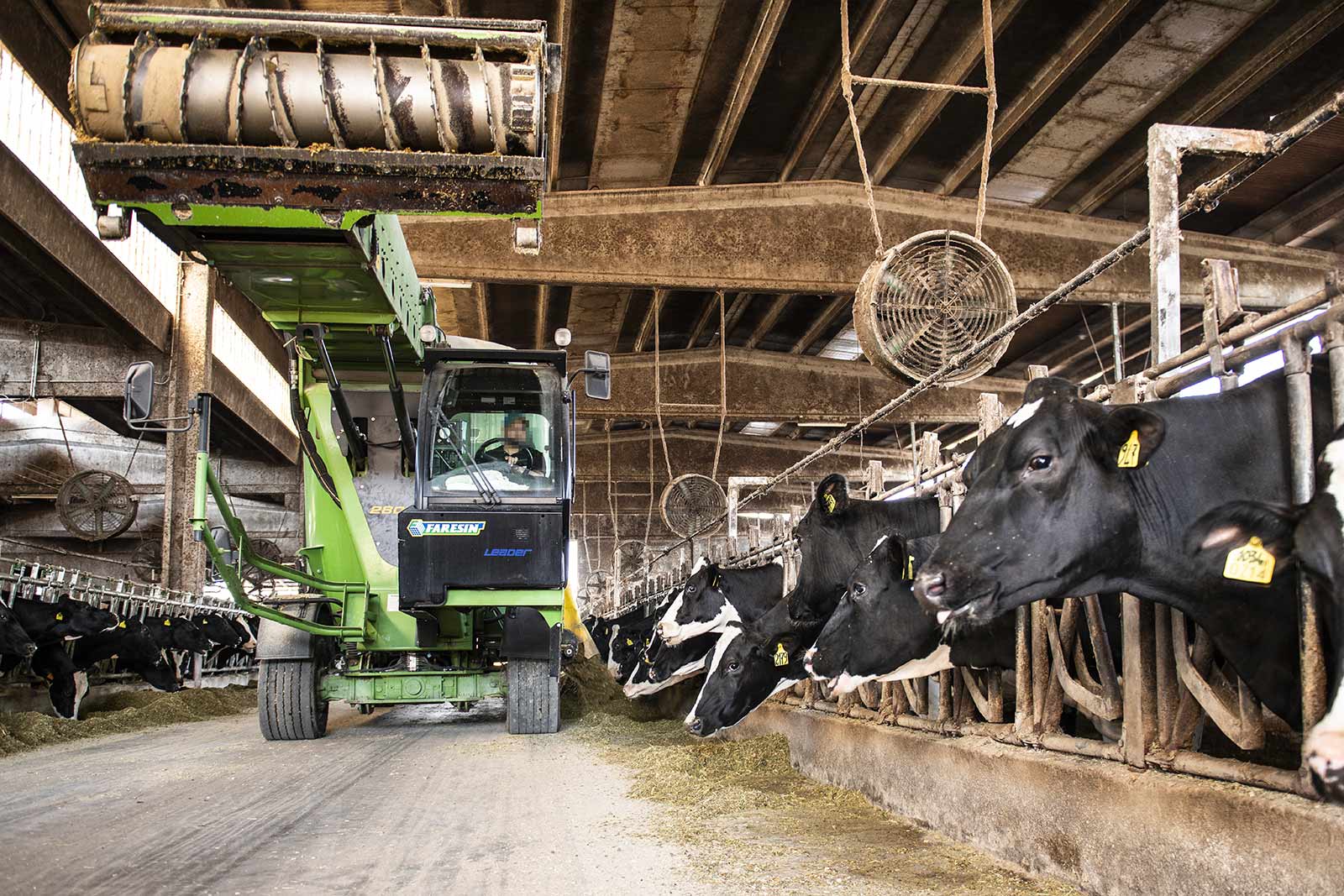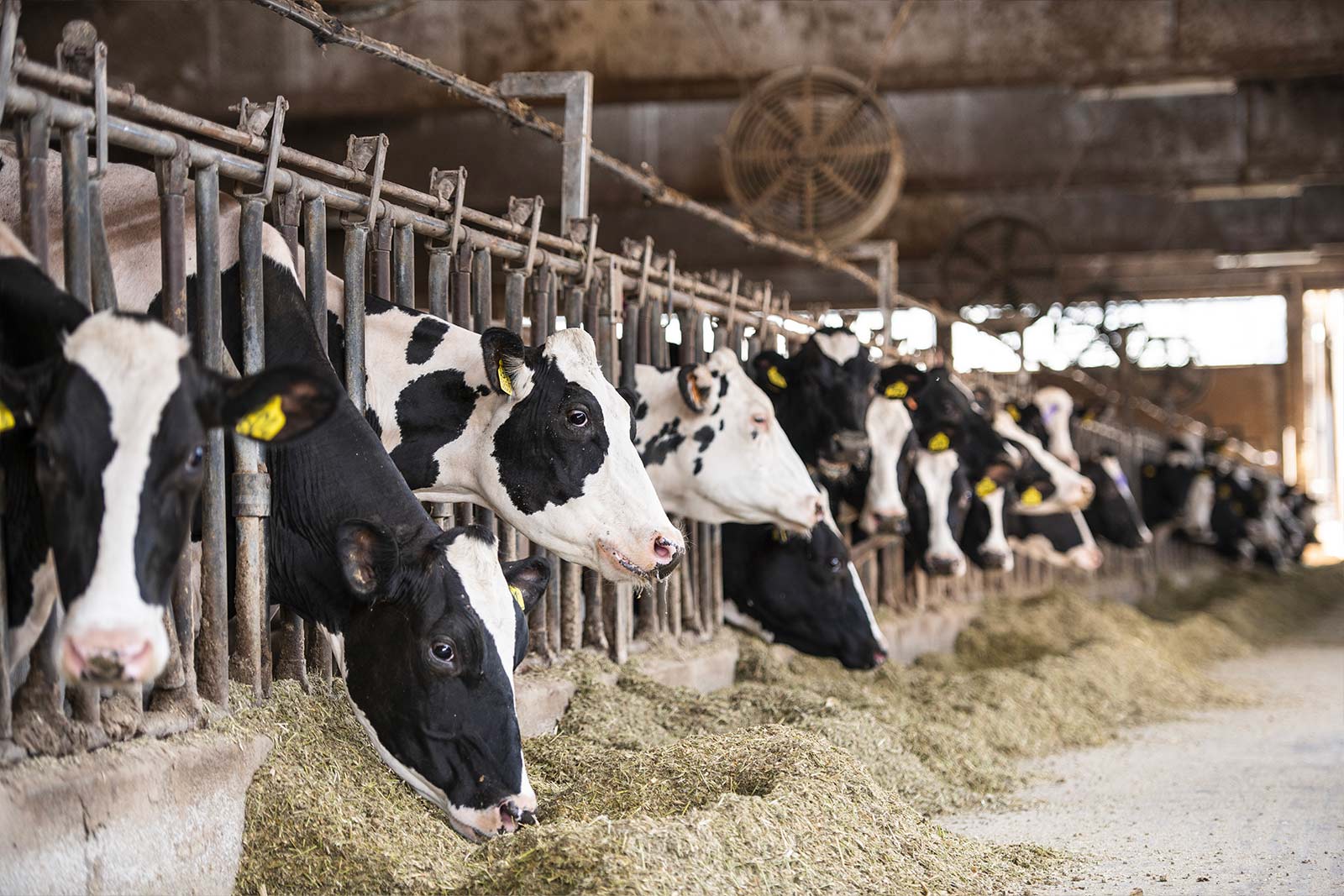 The forage
We cultivate forage for our animals in the fields adjacent to our farm, checking all the characteristics of the soil, water and natural fertilizers used.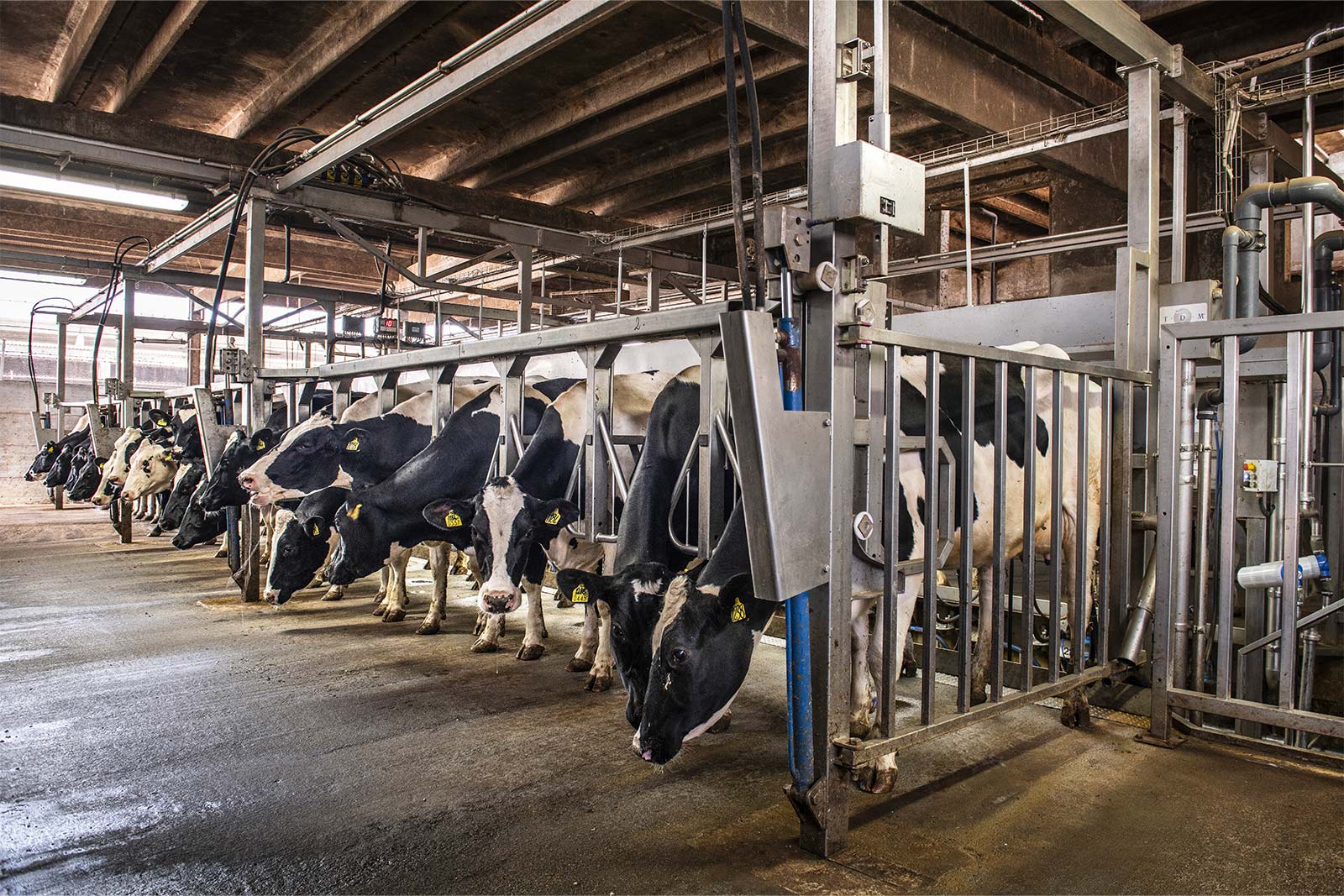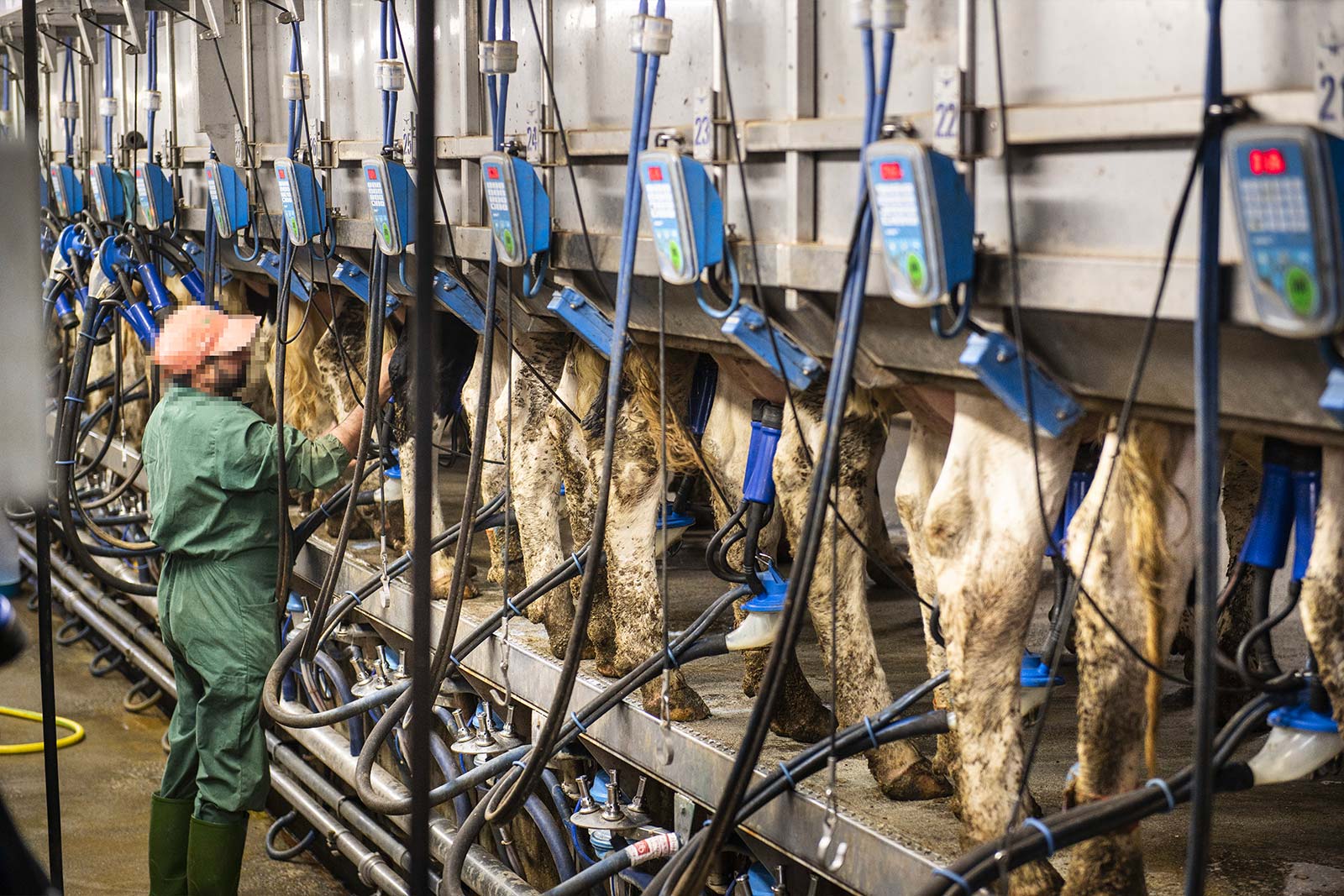 The raw material: milk
Our milk, strictly milked on the same day, comes from a single stable and is therefore controlled from the beginning, guaranteeing excellent and constant quality. Thanks to the very short supply chain (300 meters from the stable to the dairy), the milk retains all its organoleptic properties until it reaches the calderas.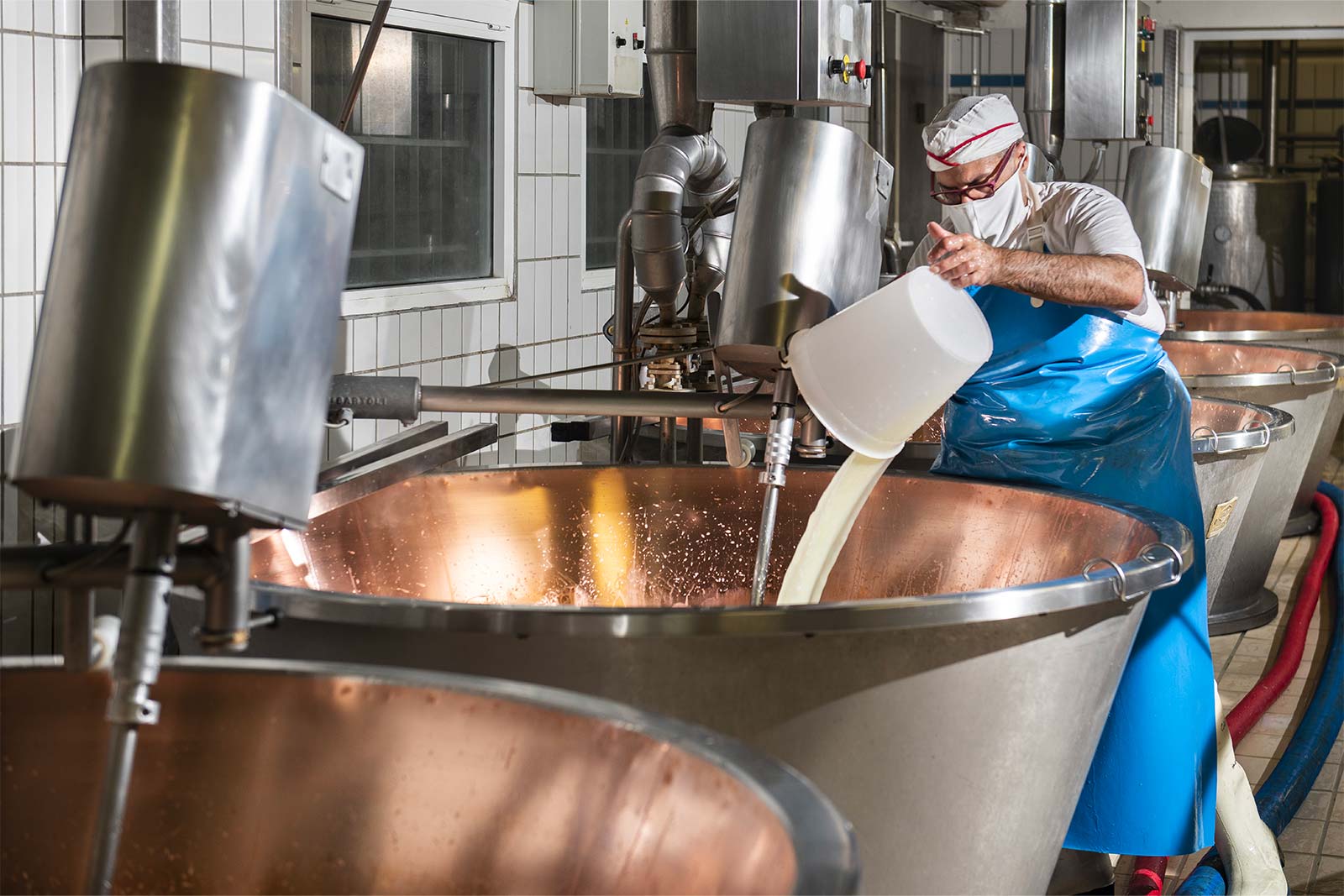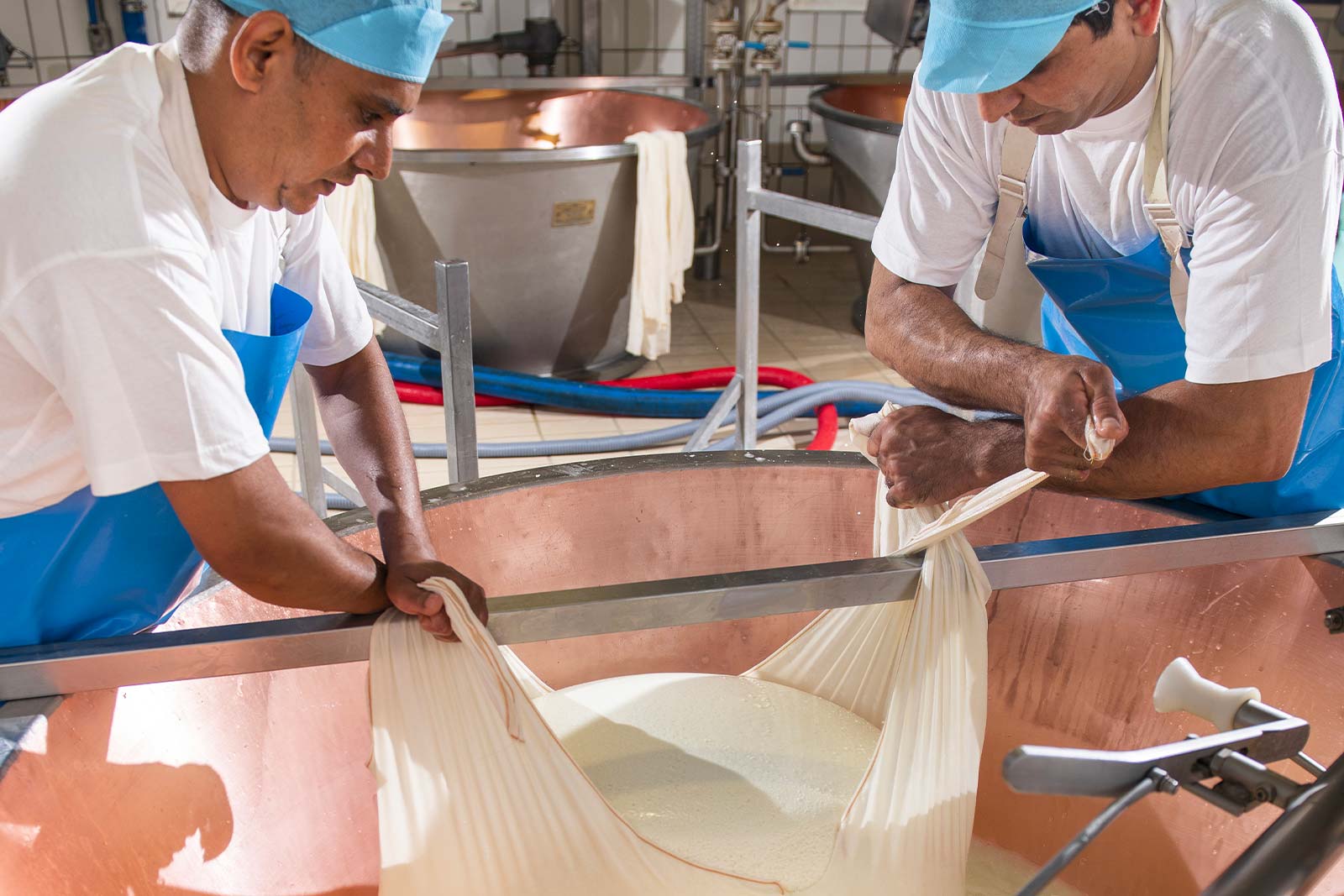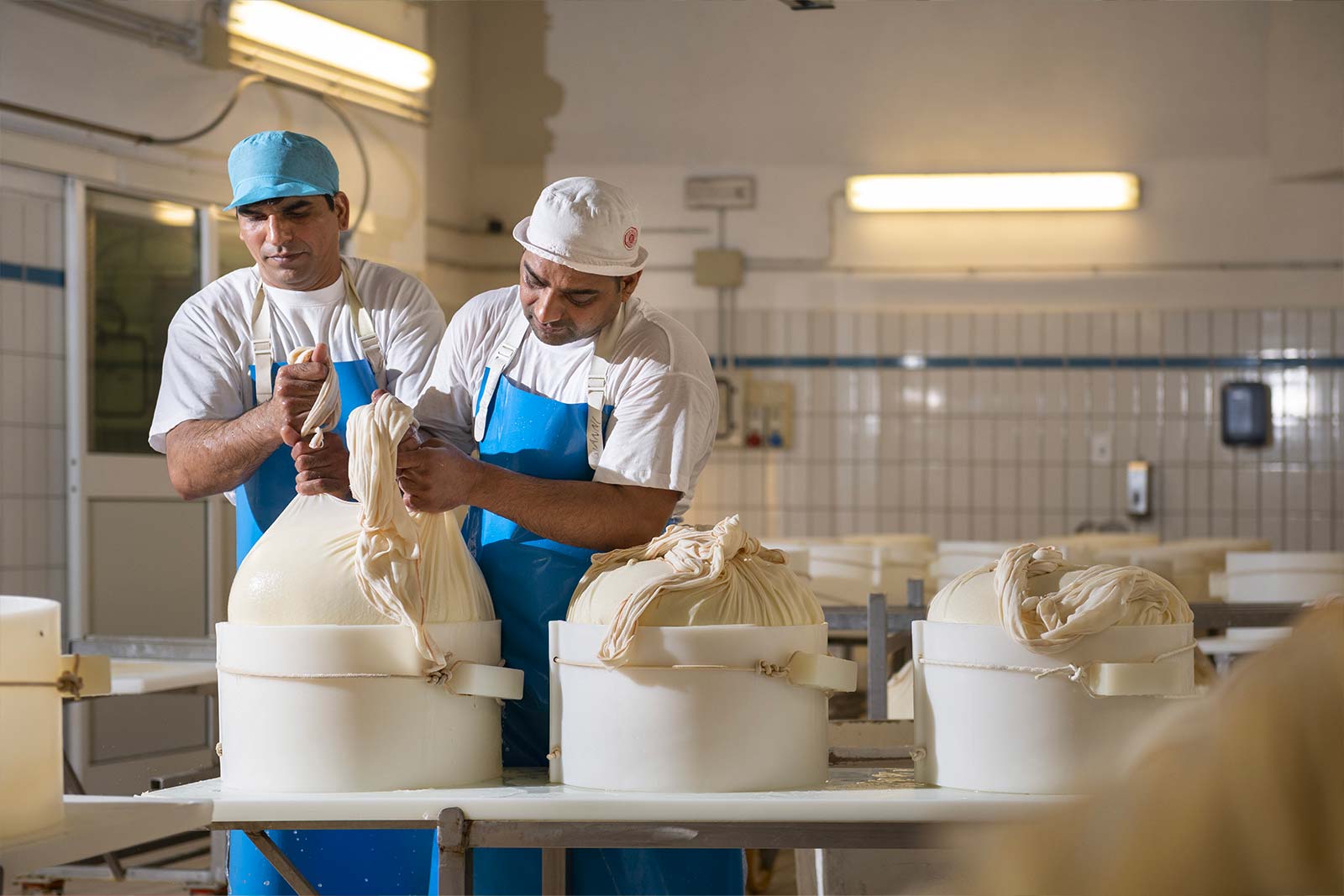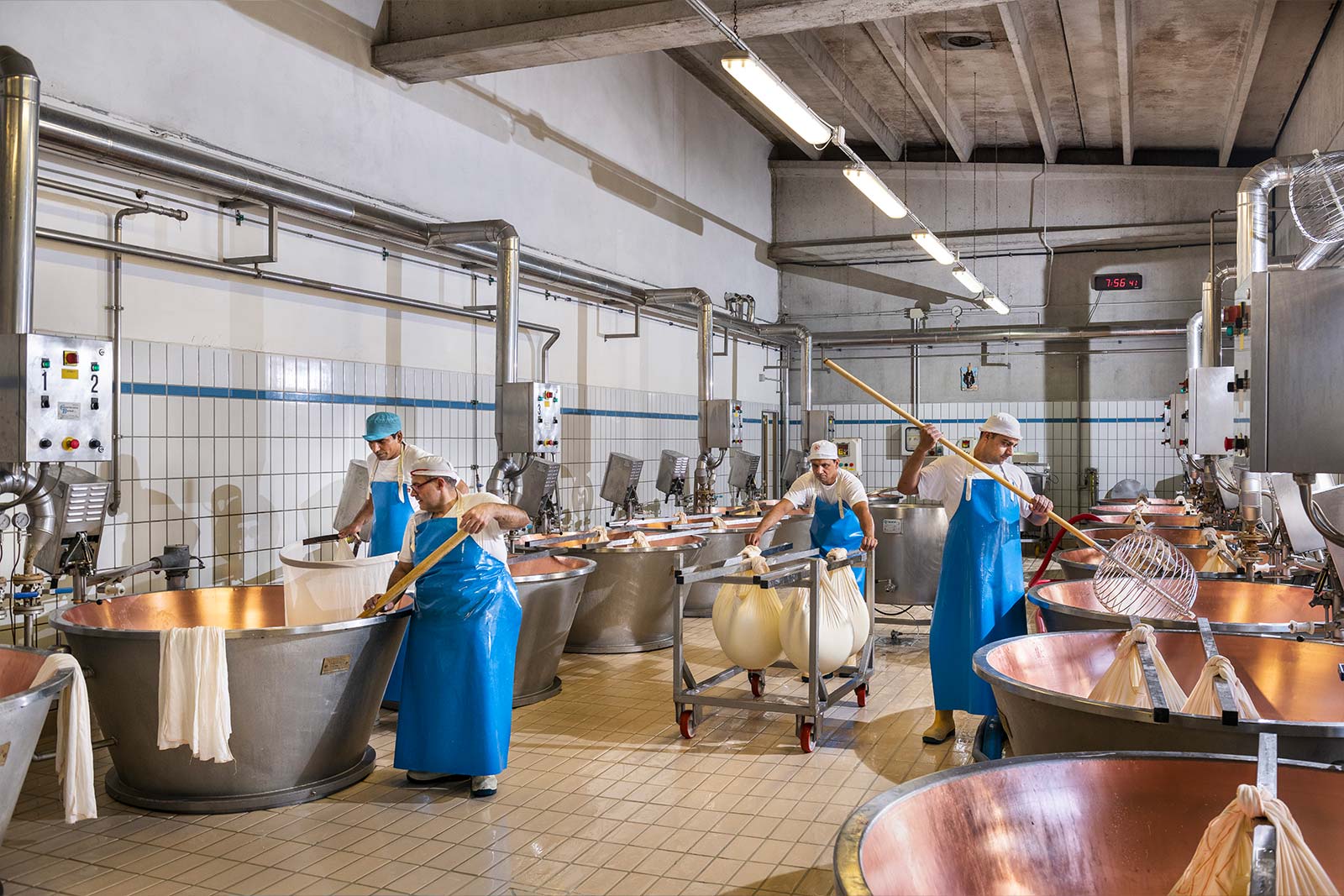 Production
We produce cheese in an artisanal way, by hand, as it was once done. We believe that the real secret to creating excellent quality cheeses is the experience and art of the dairyman. The entire production cycle takes place within the company, in perfect balance.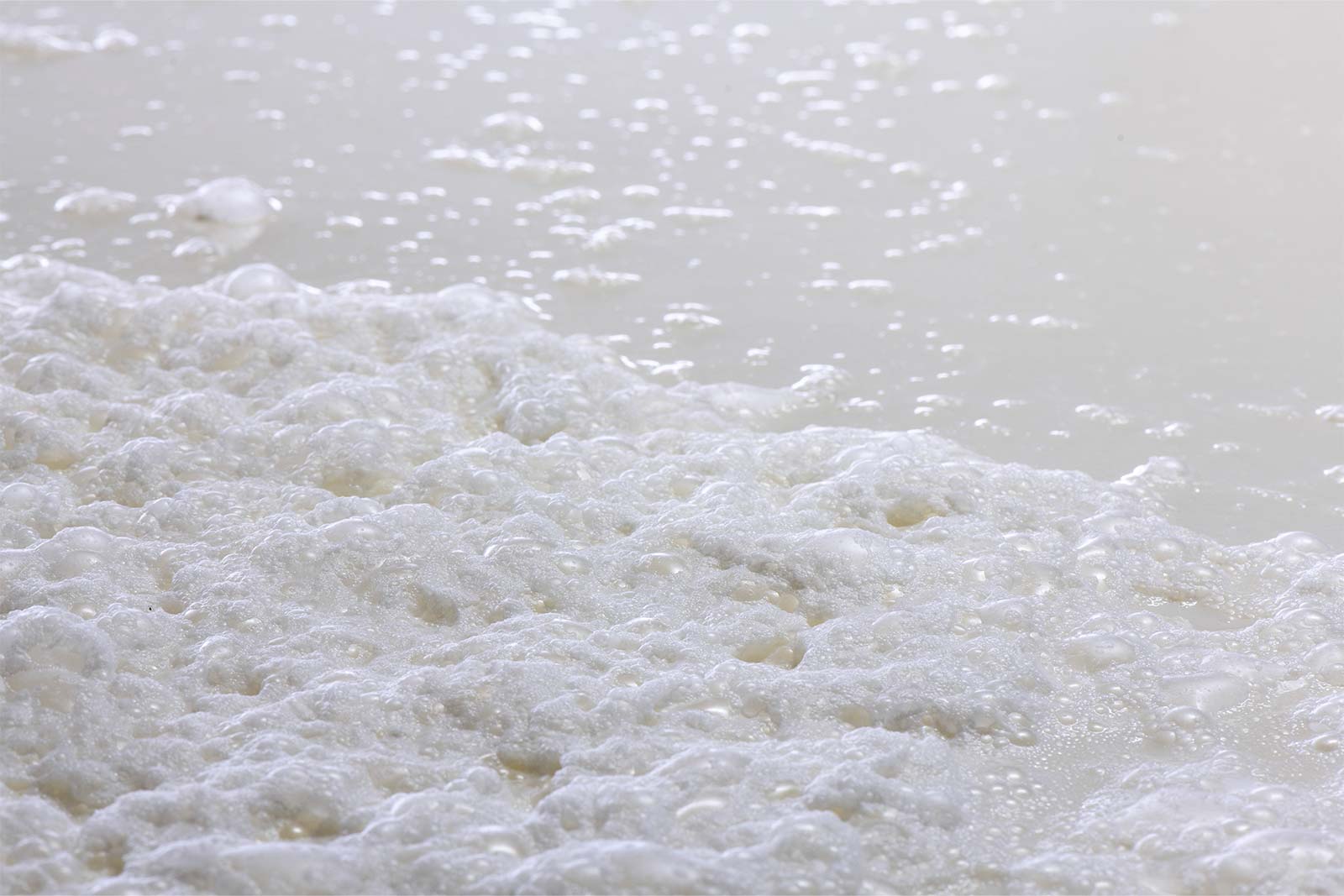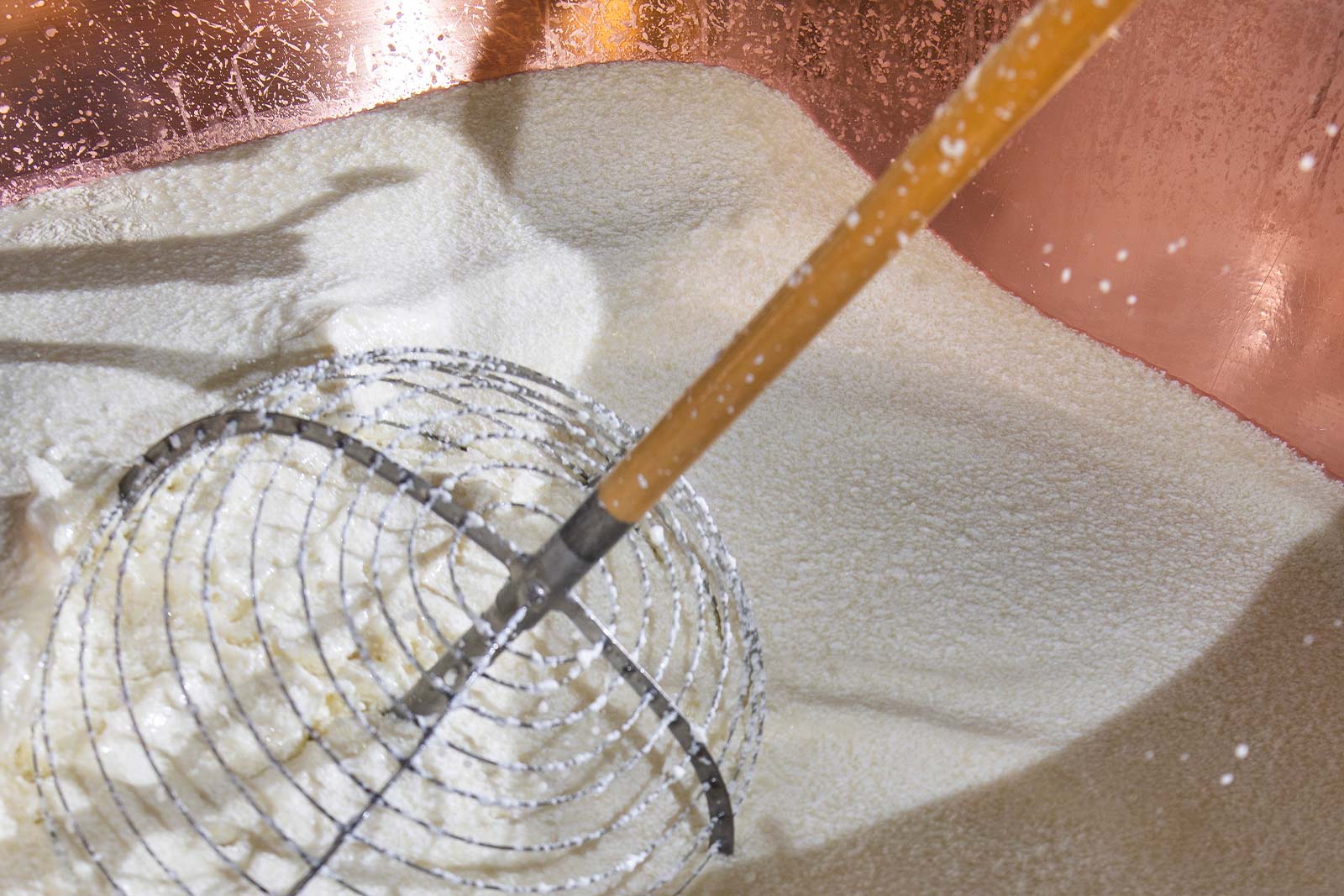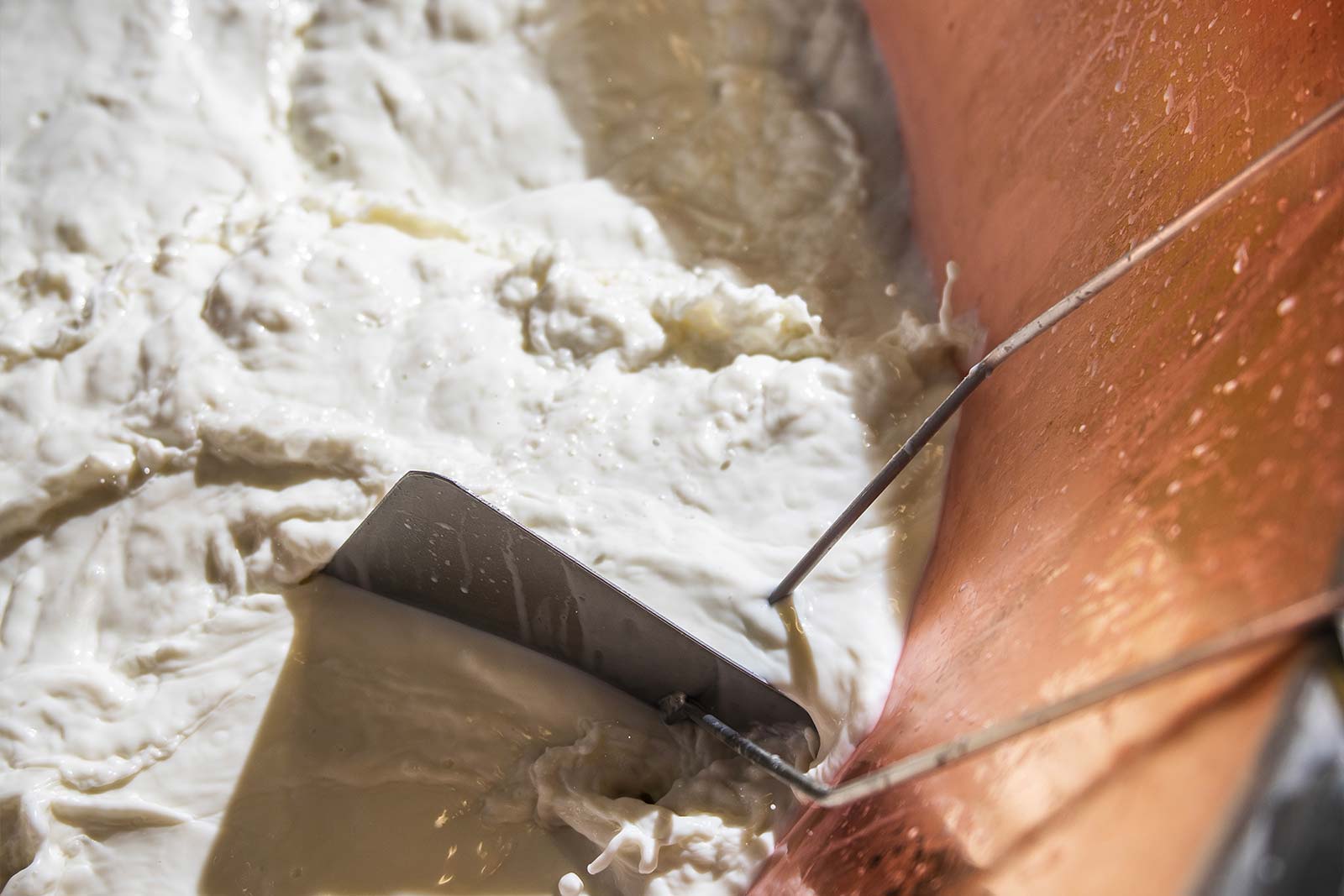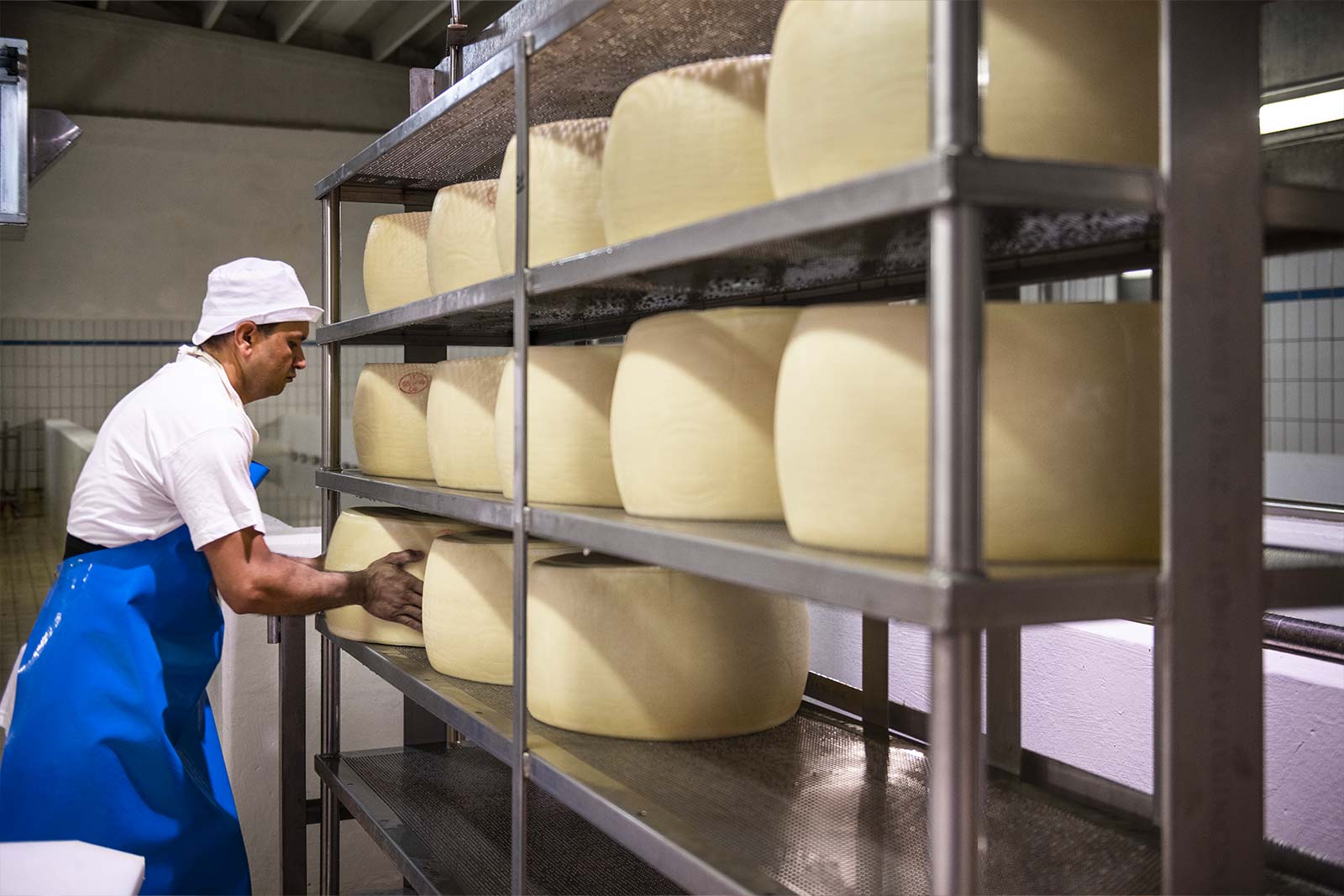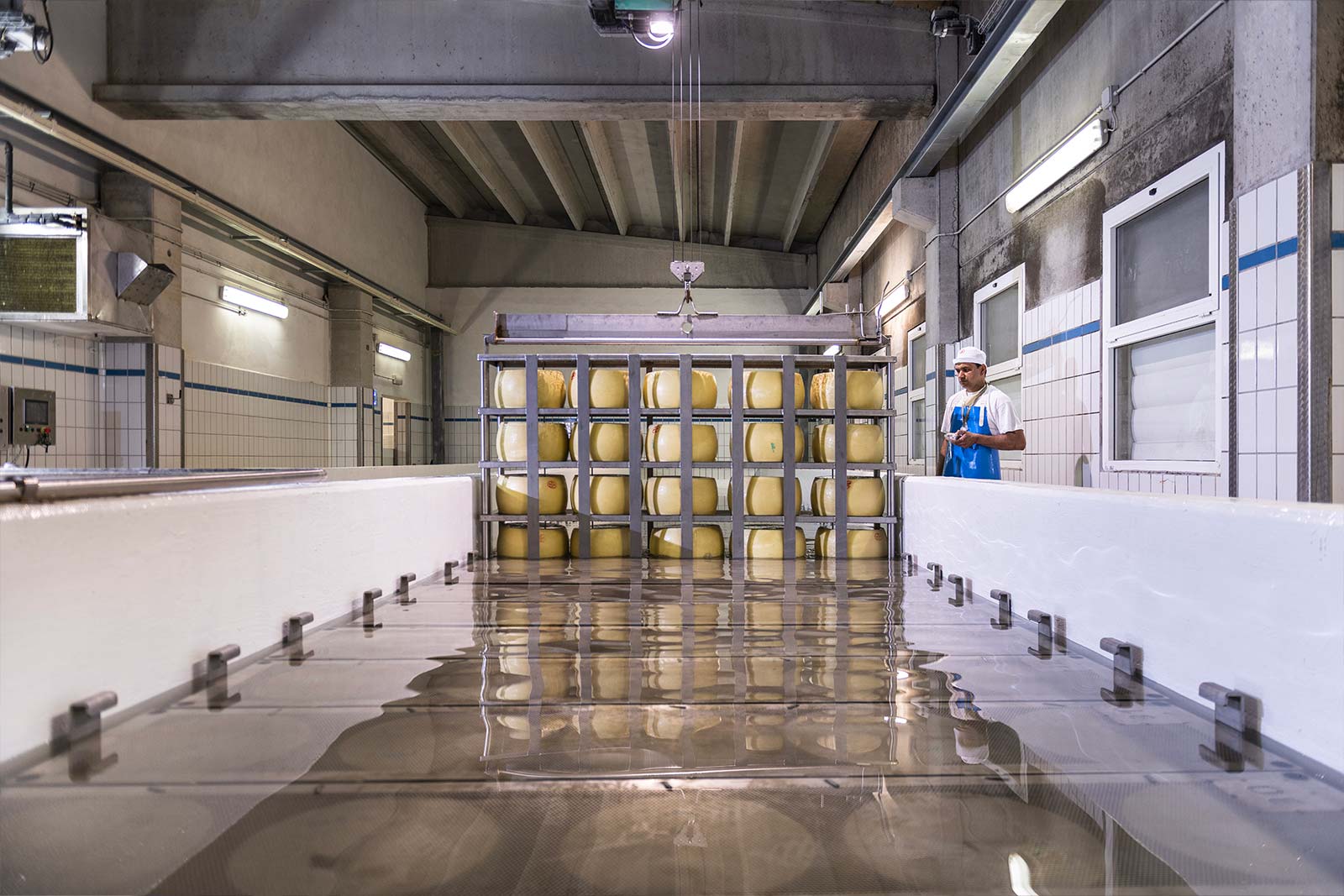 Cheese making
The semi-skimmed milk arrives in the calderas of our dairy, thanks to the art and commitment of the cheesemaker, Mantuanella hard cheese is born. What makes this production step special is the use of the whey we produce.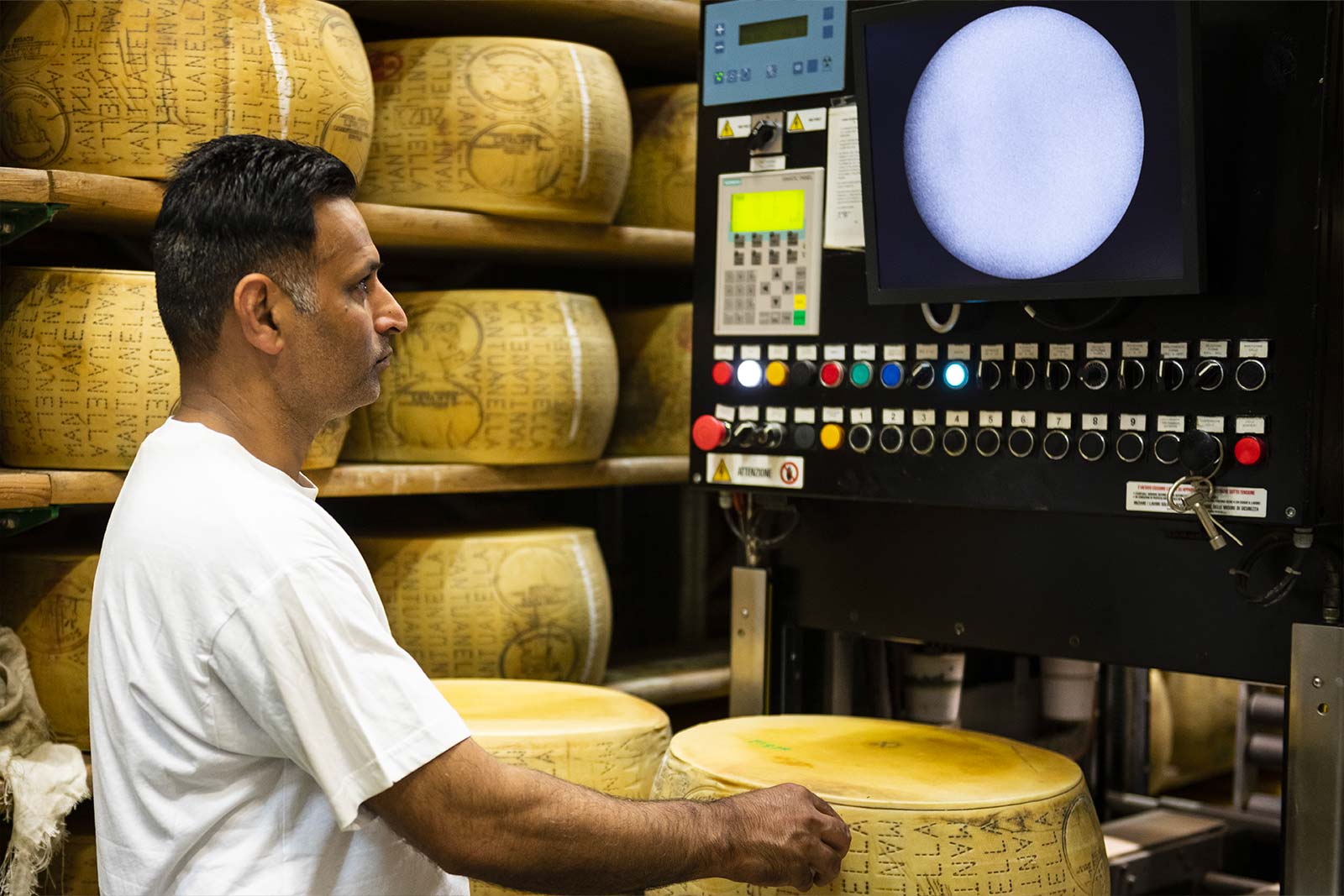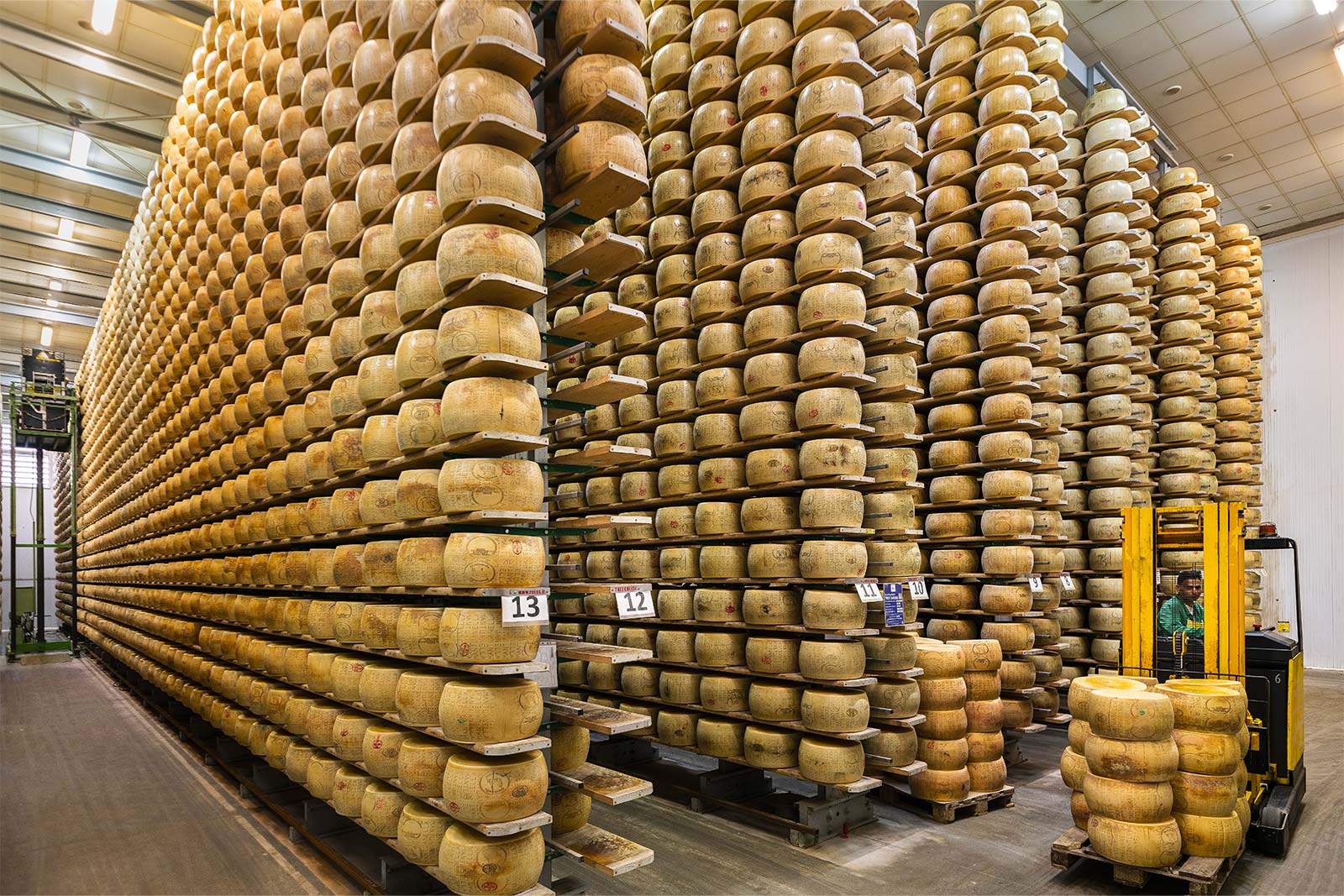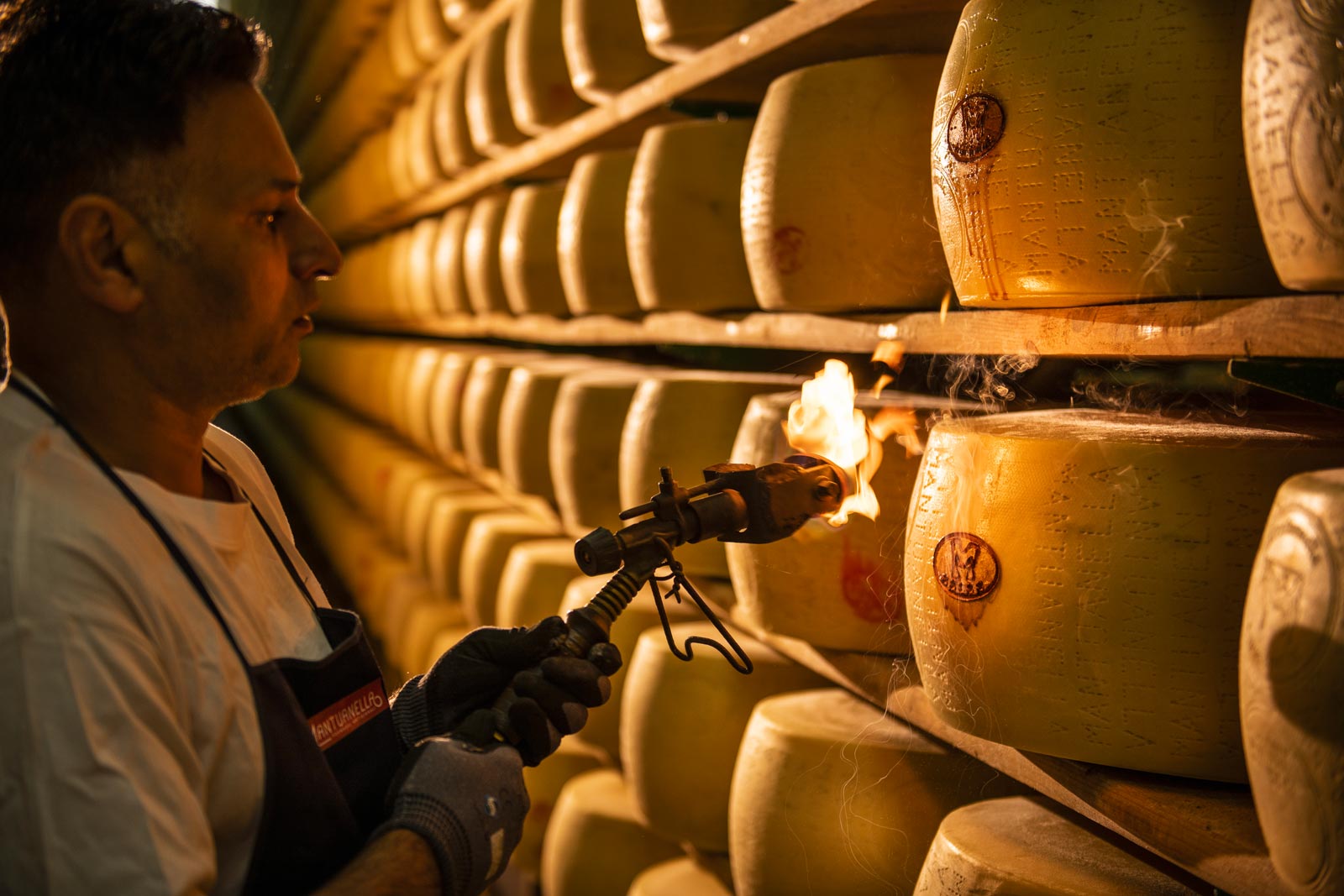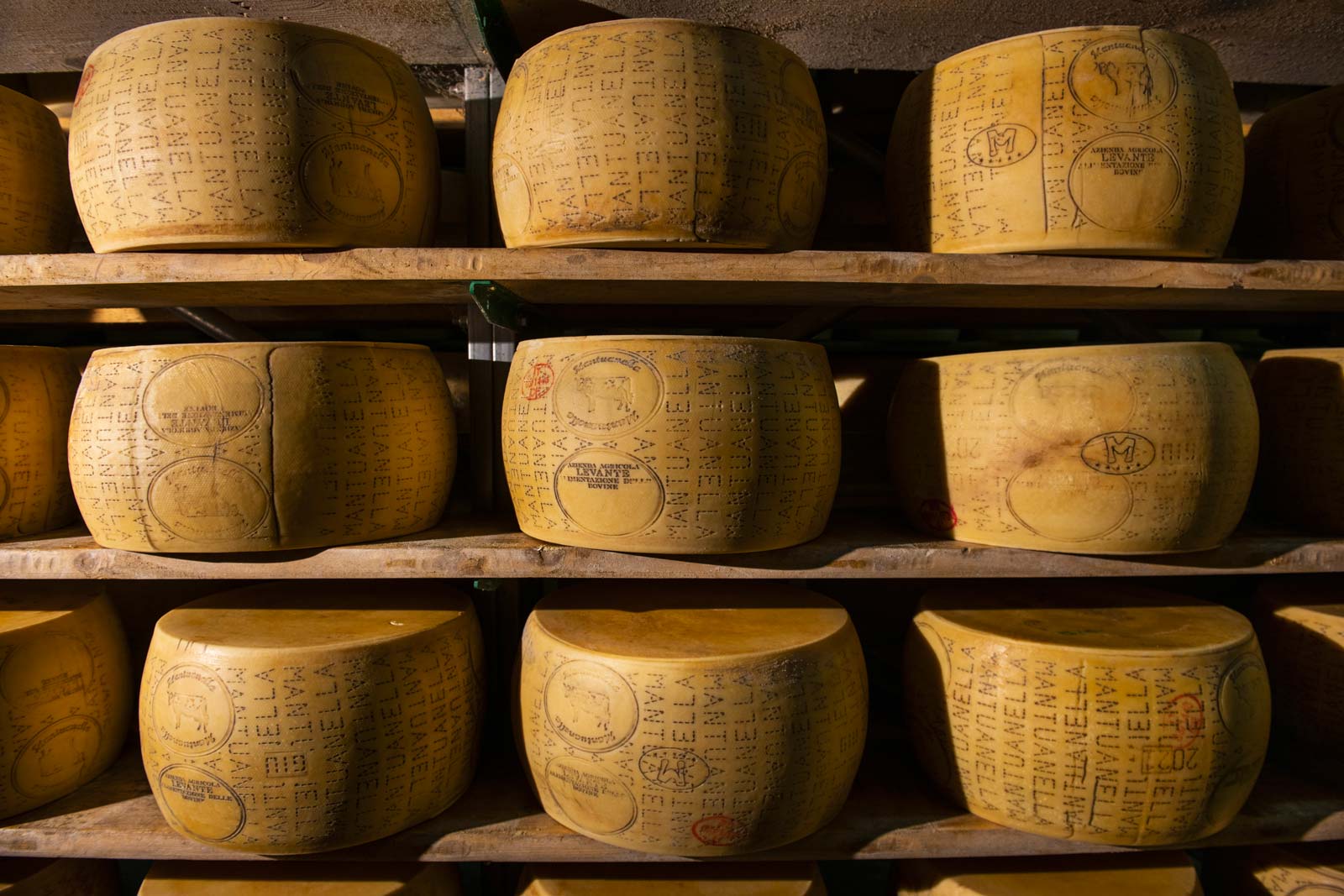 Tracking
Every single form of Mantuanella cheese is traced and identified. Safety and traceability within the production chain represent two of our most important values. We respect the highest health standards to ensure the complete healthiness of all our products. Everything is under control: humidity and temperature, essential for an excellent quality that builds up day after day.
The certifications
All processing phases of Mantuanella products take place in contexts that guarantee full compliance with health and safety regulations. We periodically carry out quality tests within the company to ensure the control of each production line and process.

In this regard, we have obtained various certifications and awards that guarantee the quality of the raw material, its processing and the entire production.