Mantuanella butter
Mantuanella butter is your secret ingredient, raw or added to your favorite recipes, our butter is the perfect companion in the kitchen.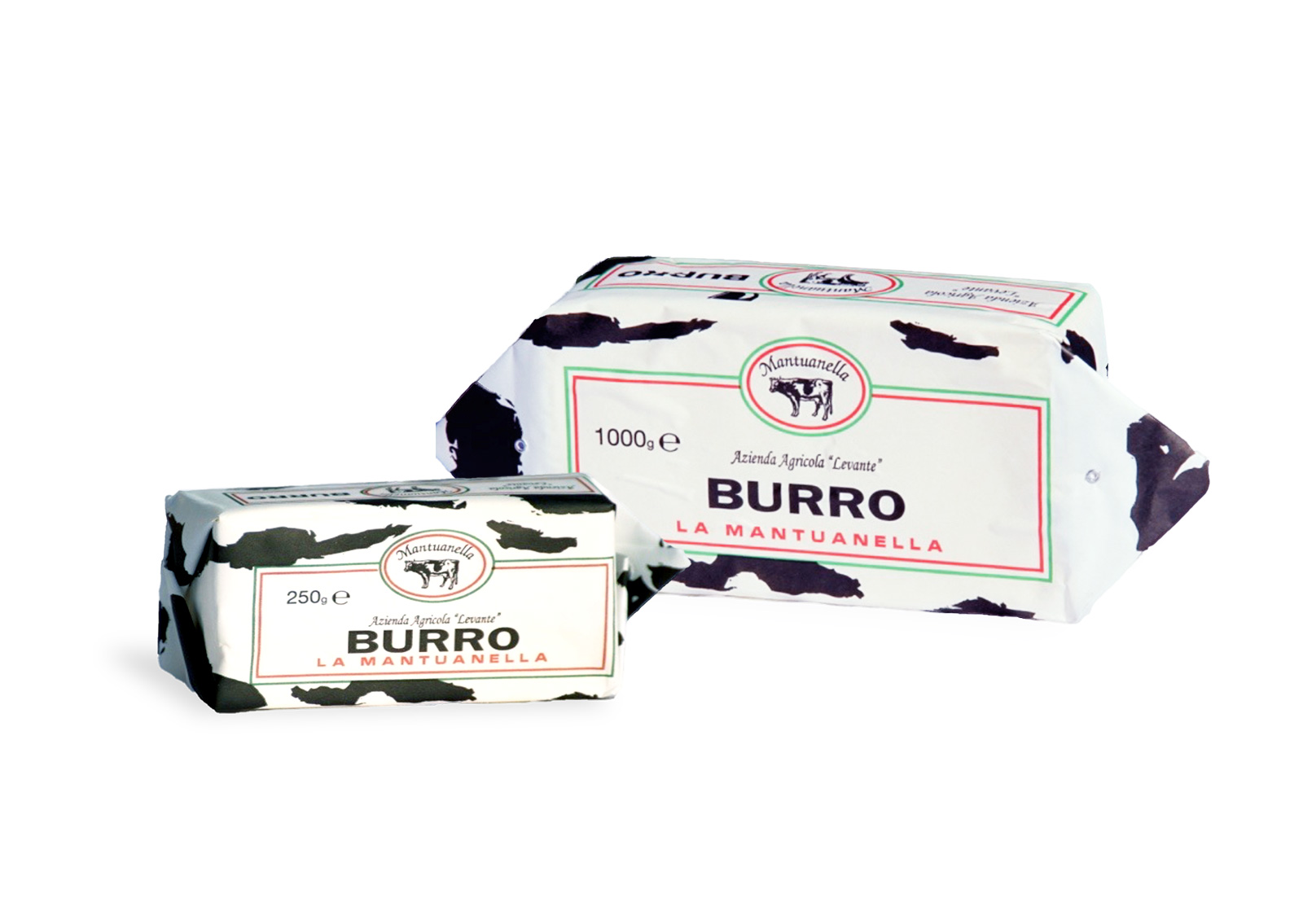 Selected lactic ferments
Spreadable consistency
Shelf life 120 days from packaging
Ingredients
Ingredients: the packaged product is obtained from a mixture of butter, fresh cream and selected lactic ferments, with characteristics that correspond to the analytical values established by the regulations in force.

Allergens: Milk and derivatives, including lactose.
Technical information
Storage and conservation: In warehouse at 0 ° C / + 4 ° C. Recommended storage temperature + 4 ° C.

Duration - product life days: Shelf life 120 days from the packaging date, 90 days from the delivery date.

Transportation method: product on EPAL pallets. Transport by refrigerated vehicle according to the requirements of Reg. CE 852, 853 of 2004 or in any case at a temperature not exceeding 8 ° C. According to HACCP method and Product Disciplinary under the control of the ATS-Valpadana sector of Mantua and Ente Terzo. 
Consumer product and not intended for special categories of consumers.
Nutritional claims
Nutritional values For 100g of product
Energy 3090 Kj / 751 Kcal
Fats 83 g

of which saturated fatty acids

59 g

Carbohydrates < a 0,5 g
Proteins 0,6 g
Salt < a 0,01 g
Available formats

1 kg

250 gr