Paste Filate
Cheese created by seeking the highest quality and for lovers of strong flavors. Mantuanella Black Mandarin Spicy Provolone is produced with whole Italian cow's milk and has an acidity and spiciness that derive from fermentation and natural aging of over 180 days.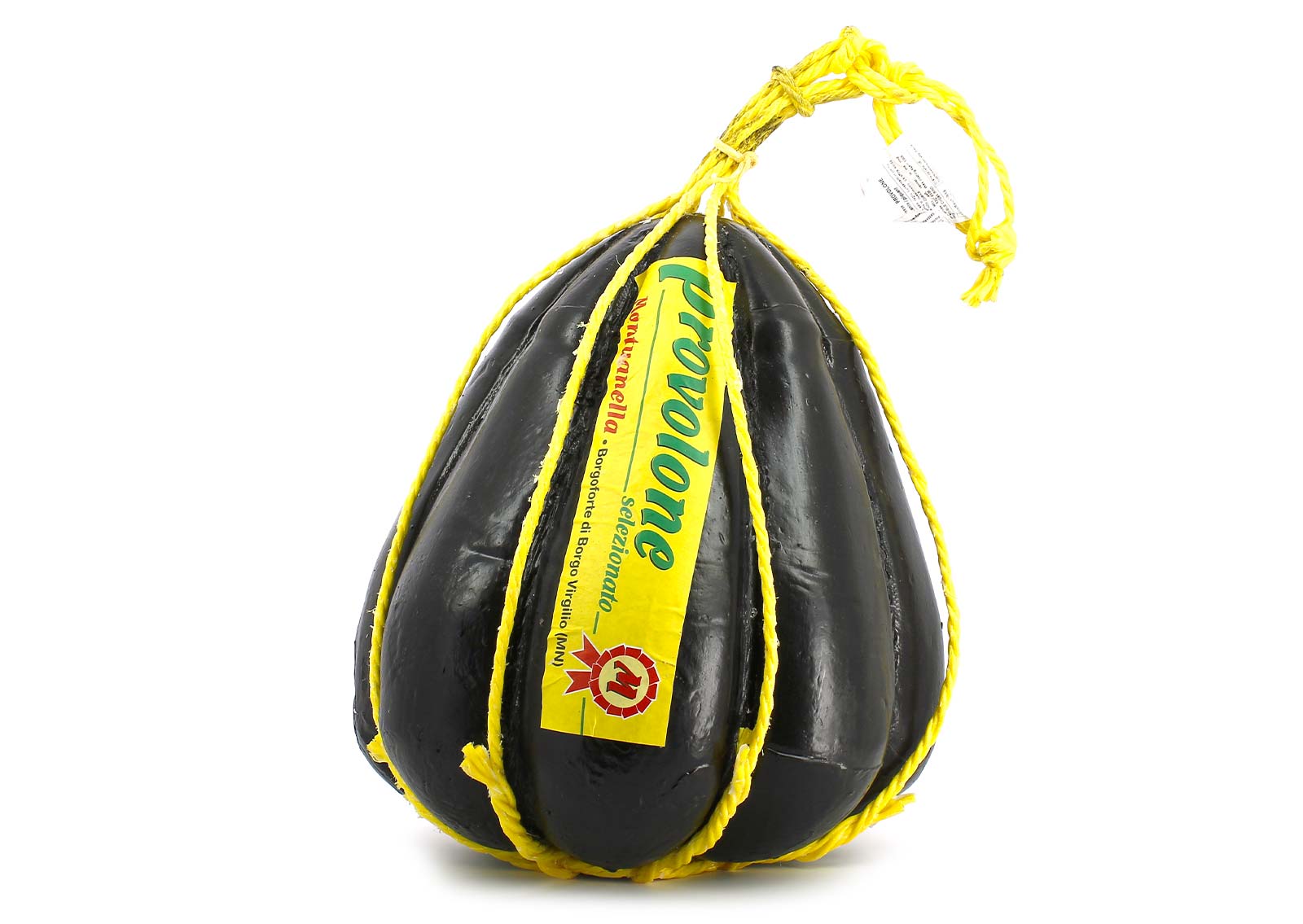 Strong and decisive flavor
Spicy and slightly acidic
Natural seasoning 180 days
Ingredients
Ingredients: Milk, salt, rennet, preservatives. Cheese rind treated with E202, E203, E235. Inedible rind. Crust covered with microcrystalline wax, surface treated with E172.

Allergens: Milk and its derivatives, including lactose.
Technical information
Storage and conservation: In a refrigerated warehouse at a temperature of + 2 ° C / + 8 ° C. suggested storage temperature + 8 ° C.

Duration - product life days: Shelf life 180 days.

Transportation method: product on EPAL pallets. Transport by refrigerated vehicle according to the requirements of Reg. CE 852, 853 of 2004 or in any case at a temperature not exceeding 8 ° C. According to HACCP method and Product Disciplinary under the control of the ATS-Valpadana sector of Mantua and Ente Terzo.
Consumer product and not intended for special categories of consumers
Nutritional claims
Nutritional values For 100g of product
Energy 1517 Kj / 362,33 Kcal
Fats 28 g

of which saturated fatty acids

20 g

Carbohydrates 0,01 g

of which sugar

0,05 g

Proteins 24 g
Sodium 2000 mg